QTC Carbon Footprinting
Keeping you compliant with carbon/energy law
---

---
The only Saudi company working in carbon management following internationally recognized carbon specifications and standards, PAS 2060 and ISO14064-1, ISO14064-2, ISO14064-3, ISO 14067
QTC works with a professional team to calculate the carbon footprint, work on carbon management, achieve carbon neutrality, and ensure the credibility and quality of carbon offset purchases and carbon credit balances.
Recognizing our responsibility in combating climate change globally and contributing to the Kingdom's pledges to reduce carbon emissions by 278 million tons per year by 2030.
QTC supports its customers by providing carbon footprint calculations and ambitious achievable plans for carbon management and carbon emission reduction to achieve the Kingdom's Vision 2030 and reach zero neutrality in 2060.
QTC launched its services in the carbon footprint from the principle of what is not measured cannot be managed.
It is important to know the sources of emissions of entities and projects so that they can be reduced, managed and addressed.
Calculating the carbon footprint
Calculating the carbon footprint is the starting point to know and understand the impact of the activity of the institution or project on climate change
Carbon footprint calculation helps to know the organization's main emission sources
Help to know the opportunities available to reduce these emissions
Provide a baseline and a primary standard for measurement for the future
Provides the opportunity to implement a carbon management and reduction plan
Carbon neutrality verification
Carbon neutrality is reducing carbon emissions to the maximum, and compensate for what it cannot be reduced
Demonstrate continued commitment to decarbonization goals
Review annual verification by monitoring progress
Contribute to global decarbonization efforts by reducing emissions
Buying compensation for the emission that cannot be mitigated or reduced and supporting high-quality environmental projects.
Local Trading and Carbon Accounts
Get carbon calculation and know the carbon credit balance through QTC
Obtain a compliance certificate and carbon data approved by QTC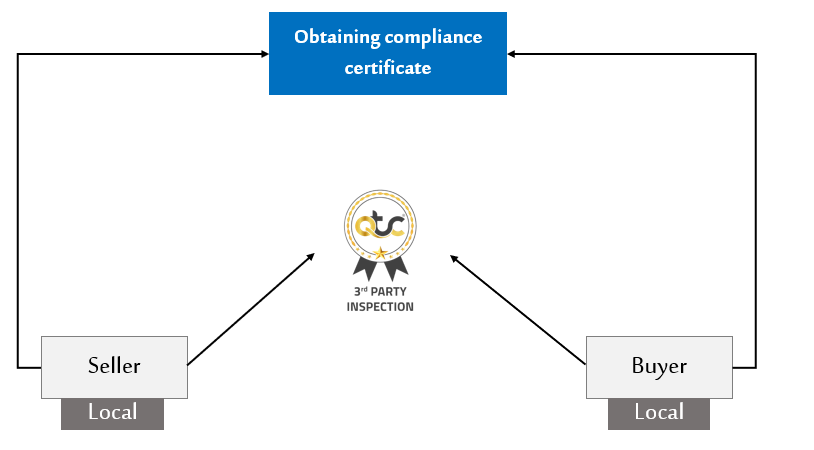 International Trading and Carbon Accounts (for international seller only )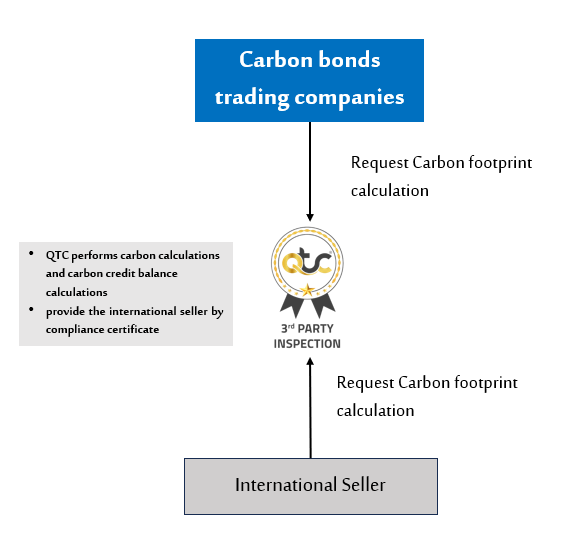 Compliance Certificates
Carbon Footprint Compliance Certificate
The Carbon Footprint certification shows the total emissions of the organization and certifies the organization's compliance with taking the first and essential step to contribute to climate change and work towards achieving carbon neutrality.
Compliance Certificate for Annual Carbon Footprint Reduction
Shows the annual decrease of the organization from the previous year and attests to the organization's commitment to reducing its annual carbon emissions
Carbon Neutrality Compliance Certificate
The Carbon Neutrality certification shows the organization's commitment to decarbonization, offsetting the residual impact by supporting environmental projects.
---
How does QTC help projects?
QTC helps to provide carbon footprint calculation, work on carbon neutrality, and implement a carbon management plan before the actual implementation of the project.
It is important to study the project before starting implementation and to know the sources of higher emissions so that they can be reduced, managed, and treated. Implement the right carbon management plans and solutions from the outset to help reduce the cost of late correction