ABOUT US
QUALITY TECHNO CERTIFICATIONS
---
QTC provides local and international services for clients across the globe.
---
QTC grants certificates of conformity for products as per technical specifications, technical regulations, and requirements of national and international standard.
issuing certificates of origin and EUR-1 certificate with the best service with receiving and delivering the goods after checking their quality Within the specifications that have been approved with suppliers, sources and factories approved by our company in the global markets.
QTC is keen to provide the highest levels of integrity to meet all the needs and expectations of our customers to facilitate their access to markets, achieve local and global leadership and occupy a distinguished position through its technical team of professional and versatile experts.
---

TRUSTWORTHY
Trust is not given, its earned, and QTC team will do all what is needed ethically and legally to earn its customers trust.
EXPERIENCE
With QTC, not only clients will get professional service, but also, we will ensure that their expectations are met as fast as possible.
LEGAL
QTC will always abide the international and national laws and ensure to meet the requirements of technical regulations and standards.

---
Quality Techno Certifications was established in the kingdom of Saudi Arabia and based in Jeddah, where it provides conformity assessment services to companies targeting the kingdom of Saudi Arabia markets.
QTC grants certificates of conformity for products that meets the requirements of the technical regulations based on national and international standards.
QTC are aiming to make the majority of its employees from Saudi origins (90% of the team) within the following two years.
Our organization complies with all principles, standards and analysis methods published by national and international organizations to increase the quality, accuracy, clarity and reliability of the services they provide to all organizations operating in various sectors, both officially, privately, and uses the latest technology devices and equipment required by the age.
Apart from all these, it has established a number of management systems in order to prove these conditions to its customers and has been entitled to receive the certificates of these management systems from national and international accreditation bodies after being audited.
As for certification, Gulf Accreditation Center (GAC) had provided QTC with accreditation for ISO/IEC 17065 (Conformity Assessment Procedures) which the reference standard that covers all the general conditions a certification body providing conformity of products services shall abide.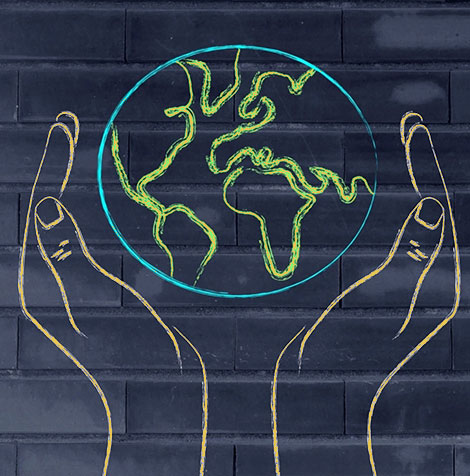 We are one family which work with integrity and impartiality.
Our team ensures to do the right thing in the right way always.
We trust in each other, and we enjoy winning together.
We learn from our experience to build a better future.
We create sustainable growth for all.
Creating a competitive advantage by improving performance with quality and safety focused services.
Strengthen our position through customer orientation